As we reflect upon these past 12 months, we look forward to a new year of delivering our transformative language and cultural immersion programs, and would like to share some of our staff's favorite holiday pastimes and food recipes with our Xperitas community. We hope you read, enjoy and share!
Kürbissuppe (Pumpkin Soup)
Submitted by Katharina McCawley, Previous Xperitas German Program Manager
This time of year, around the holidays, I sometimes get a little homesick for Germany, my home country. To help with these feelings, I often turn to some of my favorite German recipes. One of my favorite recipes from back home is Kürbissuppe (pumpkin soup)! I love holding a warm bowl of it in my hands, while sitting together with my family! 
Pumpkin has become so popular in the U.S., but I can tell you that there is definitely a difference in how the flavor is used in the U.S. and Germany. In Germany, pumpkin is used in savory and salty dishes- just like the pumpkin soup recipe below - and it is not as sweet as here in the States. What else do you need in the cold fall and winter months but a German pumpkin soup and a pumpkin spice latte? Here's a link to a recipe that I like to follow for Kürbissuppe!
I can almost smell home now, just thinking about my favorite German foods.I hope you have a wonderful holiday season!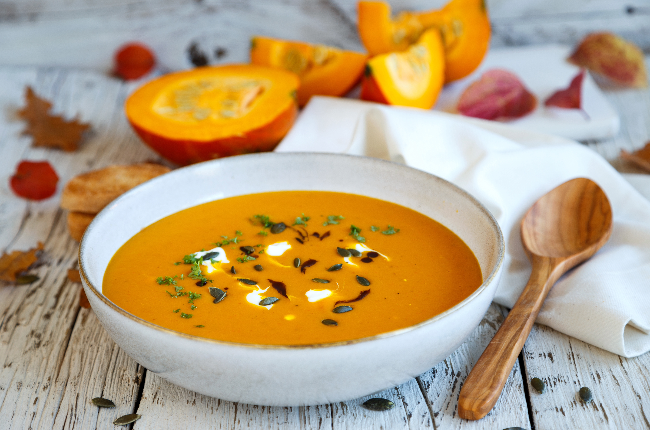 Roasted Capon
Submitted by Virginie Donzo, French Program Manager
Do you enjoy oysters and foie gras at Christmas? If so, you may be French at heart.

On the whole, Christmastime in France and the United States are quite similar -- families and friends convene, conifer trees take up residence in the living room, and presents are exchanged. Dinner, however – already a long affair by American standards – can last many hours as families share stories and special Christmas dishes. Foie gras, made of duck or goose liver, is a delicious treat that French families bring out on special occasions like Christmas. For the main dish French families often serve a chapon, a rooster plucked and roasted, which resembles the American turkey. If you are interested in trying this scrumptious dish, check out this recipe for roasted capon with garlic gravy.
 Ah, I can almost smell and tast home now, just thinking about my favorite French foods.

Joyeux Noël à toutes et à tous !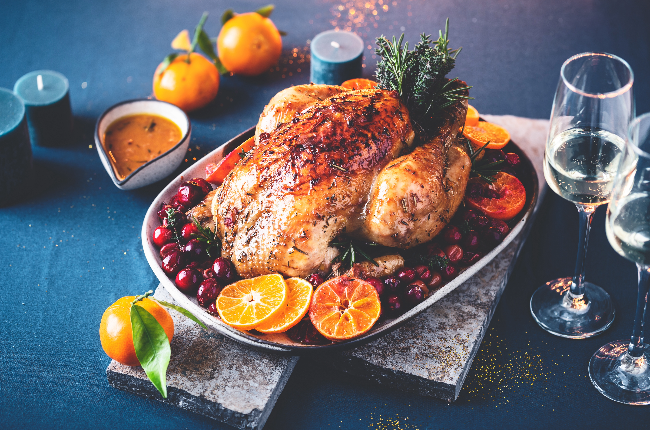 Tamales: Una Tradición Navideña Costarricense
Submitted by Emma Rojas, Director of Language Programs
This time of year, around the holidays, I sometimes get wistful for Costa Rica. During my years living there I had my fair share of tamales navideños with my tico family. My husband's dear grandma is the experta when it comes to making tamales. On the years we celebrated Christmas in Costa Rica, we would typically spend Christmas Eve together as a family (aunts, uncles, cousins, grandma), exchange gifts, attend church, and eat the famous tamales (and other delicious fixings!) together. And of course, Grandma would also send us home with several tamales to warm up and eat at home!
The sharing of tamales is something special. There is a ton of work that goes into making them, and usually many family members work together in the process. In the same way, so much love is shown in sharing and eating them together as a family. Every year we would look forward to the tradition! I can almost smell Costa Rica now, and tamales will forever remind me of this magical time of year. If you'd like to try making these tasty treats for yourself at home, please check out this online recipe for Costa Rican tamales!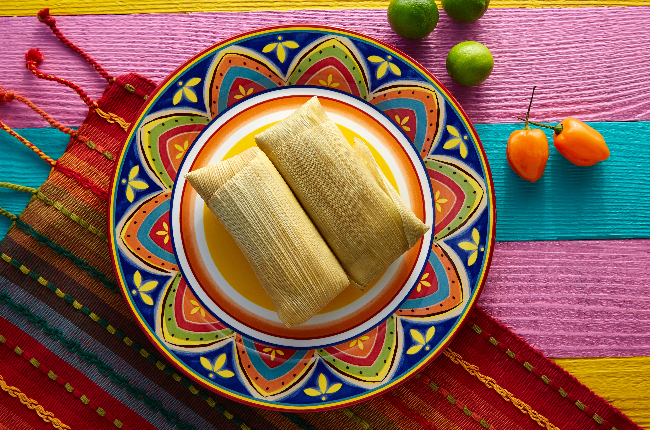 Las Doce Uvas de la Suerte
By Jenny Behrens, Director of Language programs
I don't have a favorite recipe to share with you today, but I can tell you that this time of year, around the holidays, I often think back to one of my favorite Spanish holiday traditions: eating twelve grapes at midnight to ring in the New Year! The Spanish New Year is about eating dinner with family, but before going out with friends you must eat the grapes, one for each chime of the Puerta del Sol clock tower. 
If you eat all of the grapes successfully it means you will have twelve prosperous months ahead of you. This tradition started in 1909, when there was an excellent grape harvest, and was a way for the vineyard owners to sell the extra grapes.
Where I lived in Salamanca, they started another tradition called The New Year's Eve for University students. The main square is full of students who celebrate the New Year two weeks early in order to celebrate it with their friends before going home for the holiday break. This tradition attracts around 45,000 students from all over Spain and Europe. The curious thing about Salamanca's celebration is that they eat gummy candies instead of grapes.