Global Leaders Conference
Immersion Program Leader Training for Language Teachers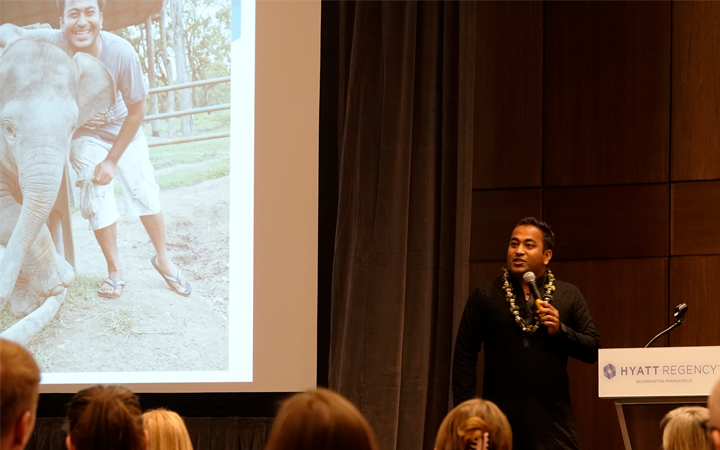 At Xperitas, we know that training leaders is equally as important as prepping the participants for their Language Immersion Programs. Learn more below about the opportunities we have for leaders for all of our programs. Don't hesitate to contact us to get involved!
Each year, Xperitas group leaders who are participating in a Language Immersion Program are invited to join us in Minnesota for a weekend dedicated to helping them prepare for language immersion travel. We want you to feel as confident as possible in leading students abroad. Over the course of the weekend, leaders will have a chance to:
Meet with Xperitas staff to review program details in person.
Learn practical ways to prepare students for international travel and the family stay experience.
Network and share travel tips with other World Language educators from around the country.
Practice their language skills and meet some of our international partners.
Have fun!
I was very impressed with the involvement of the entire Xperitas staff, not just the program leaders. It was so helpful to get to know some of the people working behind the scenes. Several of my colleagues mentioned this too.
Here's what other past attendees have had to say about the event:
"Such a great weekend and such a truly impressive and kind staff. I feel very fortunate to be connected to Xperitas. My nerves for my trip in June have really been eased since this weekend!"
"The team did an excellent job of engaging everyone and answering questions/explaining all aspects of the program."
Contact us for more information on the Global Leaders Conference.