Our History & Mission
Xperitas Nonprofit Immersion Travel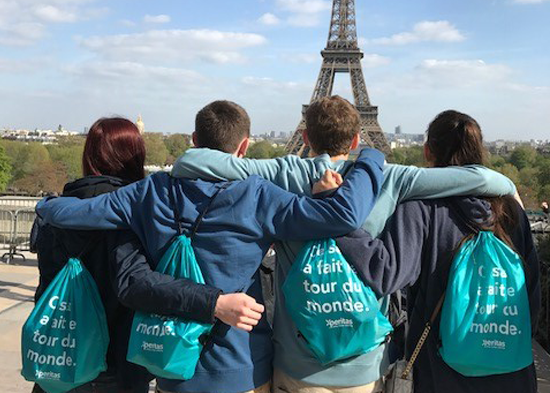 Xperitas is a 501(c)(3) Nonprofit Organization that has been providing students with educational language and cultural immersion experiences since 1972. Xperitas was the brainchild of Jim Phelan and Bob and Edie Green, who at that time were World Language teachers in Minneapolis, MN. Because of these very special teachers and the decades of shared experience of two nonprofit organizations, Intercultural Student Experiences (ISE) and Global Citizens Network (GCN), we are here today.
The Xperitas difference starts with what motivates our organization. We are a community of lifelong intercultural learners, who believe in a better and more just world built on deeper levels of understanding of others. As a nonprofit organization we are mission-driven, motivated by the desire to transform lives through intercultural learning.
For fifty years we have provided our teachers and students with a transformational educational experience. We share our founder's passion for creating the best language immersion travel programs. Our philosophy is that giving students an authentic experience outside of the classroom, within a culture other than their own, creates greater cultural awareness, which is vital in an increasingly globalized world.
Our Mission
Transforming lives through shared global experience and intercultural learning.
Xperitas Language Immersion Programs
Today, Xperitas is a leader in cross-cultural programs that embody authentic language and cultural immersion. In addition to experiencing the sites and speaking the target language, our celebrated Family Stay Experience®, delivers a deeper, more meaningful language and cultural exchange than other programs. Students stay with a volunteer local family, speaking the target language and experiencing daily life as a member of that community. This fusion of everyday language usage and living like a "temporary local" creates a dynamic for sharing, greater understanding and bringing language and culture to life! When surveyed, nine out of ten students consider this to be their favorite part of the trip.