The Xperitas board is an engaged, active governing body. Board members ensure we remain true to our mission of transforming lives through shared global experience and intercultural learning. Our board members are also personally committed to a vision of all people connected in one global community. 
Meet our Board of Directors
Supporting Nonprofit Language & Cultural Immersion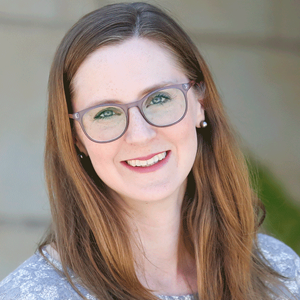 Leah joined the Xperitas board in 2017 and currently works at the U of M as a Director in the Global Opportunities (GO) Minnesota program. The Xperitas mission, transforming lives through shared global experience and intercultural learning resonates deeply with Leah. Her first time out of the country was a summer study abroad to Mexico when she was 16 and it changed the trajectory of her life and led to her love for, and career in, international education. Leah went on to earn a BA in International Studies from the University of Iowa and an MA in Comparative and International Development Education from the University of Minnesota. Having studied abroad in Mexico, Costa Rica, and Ireland and traveled to 20+ countries for work, Leah understands the deep impact experiencing another culture can have. She believes in today's world it is more important than ever for young people to be able to understand issues from both local and global perspectives. She is honored to serve on the Xperitas board and help young people have the transformational experience she was able to have.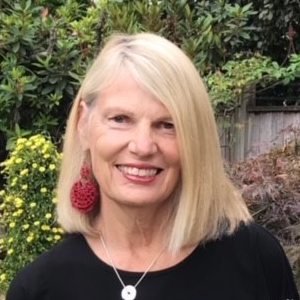 Jane joined the Xperitas Board in 2021 but has been a beloved part of the Xperitas family for more than 25 years. Prior to her recent retirement, Jane taught high school and college level French in Longview, Washington for 45 years and during that time led students from R.A. Long High School on 19 programs to France with Xperitas. Jane had great undergraduate and graduate school classroom experiences but believes her most impactful education has been during her global immersion opportunities. From her study in Avignon during college to a year as a Fulbright teacher in Bethune and all the immersion experiences with her students, she gained an understanding of language immersion travel. She has seen firsthand how the Xperitas mission of Transforming lives through shared global experience and intercultural learning has enriched the lives of her students, people at her school and in their homestay community in France. When Jane looks back at her travel experiences and thinks of times that felt like cultural challenges in the moment, they now bring on smiles. She recalls her first dinner with her host family during her college study abroad when they were offering more food and she responded, "Non, merci. Je suis pleine" which literally means "full" but is colloquial for pregnant.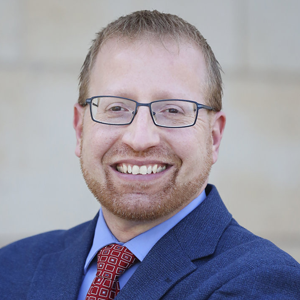 Kevin joined the Xperitas board in 2022 and currently works at the University of Minnesota as the Director of International Health, Safety, and Compliance. He discovered his passion for international travel and education only after overcoming an intense fear of flying from childhood. He has worked with inbound international students and outbound education abroad students in higher education for the past 20+ years. One highlight of his experience was spending a semester on an educational voyage that circumnavigated the globe, visiting fifteen ports in thirteen countries over four months. His career took a turn toward international health and safety not long after watching a ground crew at an airport in Vietnam "fix" the plane he was about to board by putting duct tape on the propeller. Dostal Dauer received his undergraduate degree in Political Science from the University of Minnesota, a Master's Degree in Student Counseling and Personnel Services from Kansas State University, and a Ph.D. in Higher Education from the University of Minnesota.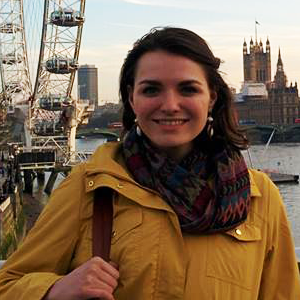 Lauren joined the Xperitas Board in 2021. She currently serves on the leadership board for the WILD Network, a social enterprise providing leadership and professional development programming for women in the global development sector and has also served on the volunteer leadership team for the Minnesota International NGO Network. Lauren received a bachelor's degree from the University of St. Thomas and is a huge advocate for language education and cultural immersion.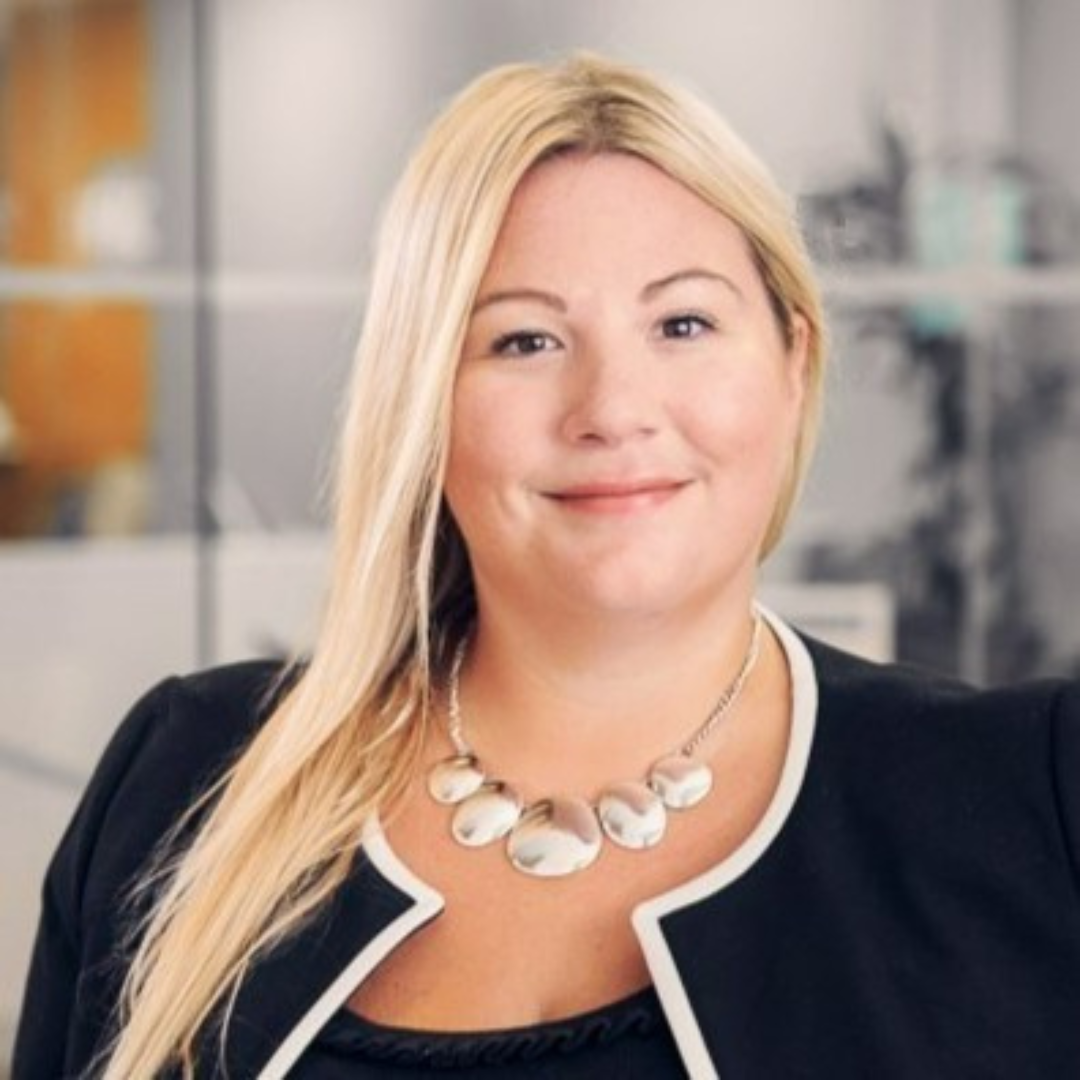 Carrie Ryan Gallia is Senior Associate General Counsel in the Office of the General Counsel at the University of Minnesota, where she practices in student affairs and litigation. Prior to joining OGC, Carrie was an attorney at Lindquist & Vennum and, before that, at Fish & Richardson, both in Minneapolis. She graduated magna cum laude from Princeton University with a degree in English Literature and earned an M.F.A. in dramaturgy from the Columbia University School of the Arts. In 2008, Carrie received her J.D. summa cum laude from the University of Minnesota Law School, where she served as a Managing Editor of the Minnesota Law Review, was a member of the Order of the Coif, and won the William B. Lockhart Award for Excellence in Scholarship, Leadership, and Service. After law school, Carrie served as a law clerk to Judge Carlos T. Bea on the U.S. Court of Appeals for the Ninth Circuit. Prior to becoming an attorney, Carrie worked as a literary manager and dramaturg at theaters including The Wilma Theater, La Jolla Playhouse, and the Long Wharf Theatre. This is Carrie's first board, non-profit or for profit, and she's eager to be of service. She believes that in our increasingly global society, it is essential to develop authentic intercultural competence, and that the Xperitas approach to immersion does just that. She is excited by the opportunity to support Xperitas and its work of giving young people an opportunity to move beyond classroom learning to the experience of another culture through living with a local family and really using the language they've begun to learn in school.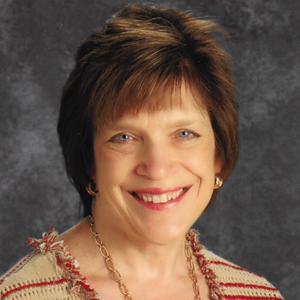 Pam joined the Xperitas Board in 2019 and is currently a high school Spanish teacher at Eastview High School in Apple Valley, MN. Her first trip to Spain was with Xperitas (then ISE) when she was a sophomore in high school and the friendships made on that trip continue to this day. Pam went on to St. Olaf College where she graduated with a BA in English and also received a BS in Spanish and Education and an MA in Education from the University of Minnesota. She has traveled to Mexico, Colombia, and various European countries, including Spain, where she lived and studied after graduating from college. She learned that immersing herself in Spain's culture helped her understand that people basically are the same no matter what language they speak or where they live. Immersion has transformed her view of the world. As a Spanish teacher, Pam has taken her students to Spain and Mexico with Xperitas. Pam told us that, "Being able to serve as a board member seemed like one small way that I could pay back this organization that has enriched my life in such meaningful ways."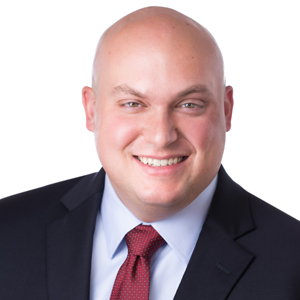 Mike joined the Xperitas Board in 2018 and currently works as a Director for Northborne Partners, advising clients on mergers and acquisitions. Mike has served on the nonprofit Board of Directors for the Association of Corporate Growth's Minnesota Chapter and recently joined the Citizen Diplomacy Research Group (CDRG). Mike received his Bachelor of Science from Indiana University in Bloomington and an MBA in Finance from American University's Kogod School of Business. During his MBA program Mike was able to study and travel in Brazil, which was a great experience. He found that meeting people of various backgrounds and from various areas in Brazil helped awaken him to the vast cultural diversity within countries. Mike fell in love with the culture of Rio De Janeiro; it is his favorite city the in world.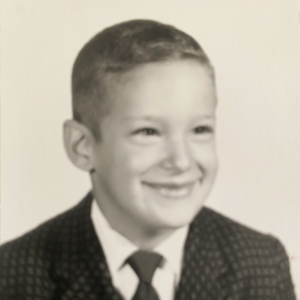 John joined the Xperitas Board in 2017 and recently retired after more than thirty years as a business executive holding leadership positions in the areas of strategy and corporate development at Taylor Corp., Liberty Enterprises, Matrix Financial and First Bank Systems. He comes to Xperitas with significant nonprofit experience as well, having held leadership positions on the boards of Lutheran Social Services, Simpson Housing, Temple Israel and the Twin Cities Community Gospel Choir. John is a graduate of the University of Minnesota.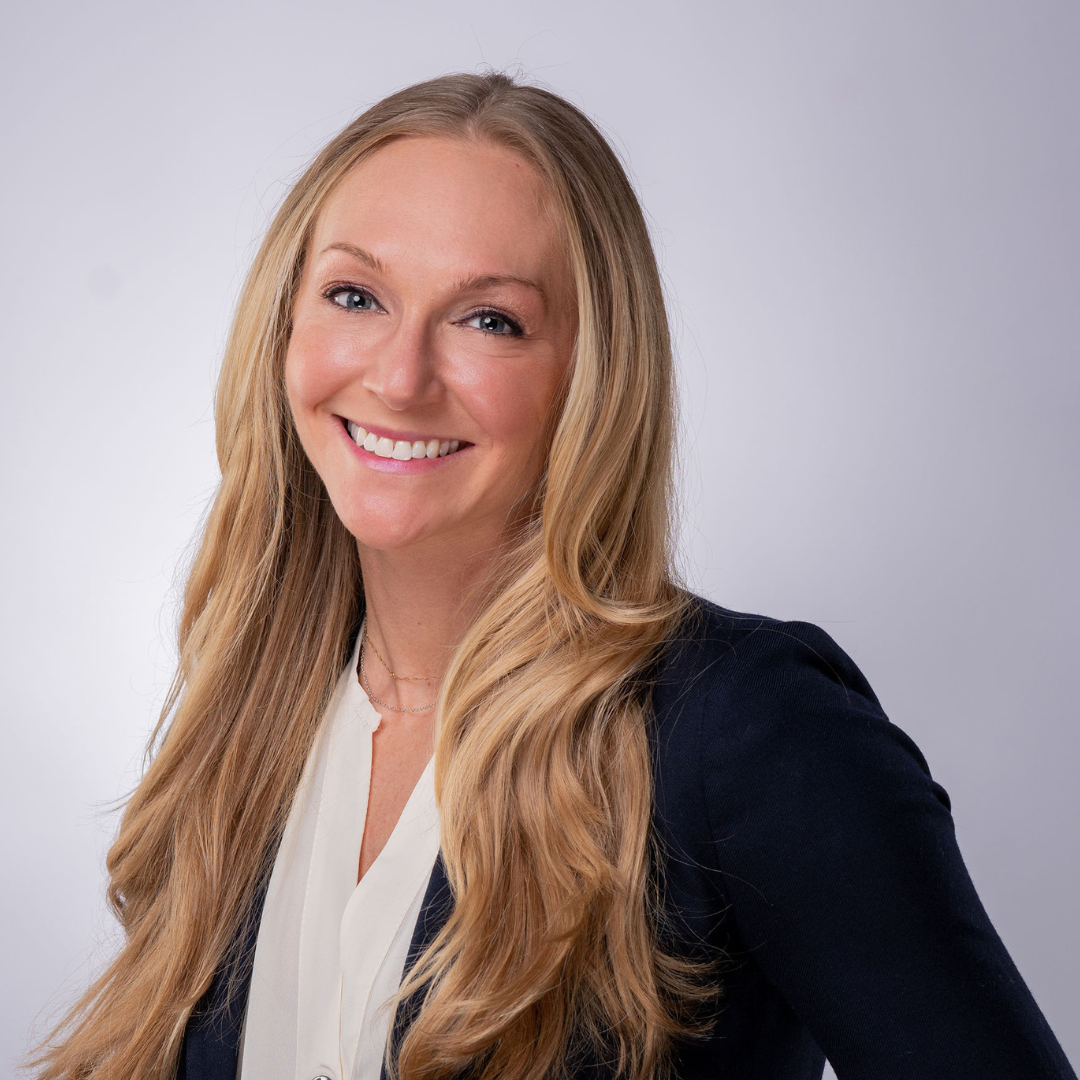 Kelly earned a dual BA in Russian, Slavic & East European Studies from West Virginia University an MA in Russian, East European, and Eurasian Studies from the University of Michigan and a PhD in Slavic Languages and Literature from the University of Pittsburgh. She is currently Director of the Center for Global Programs at Denison University, where she manages the day-to-day operations of Off-Campus Study, International Student Support, and Multilingual Learning. She loves running "the hub" for all things global on their campus!

Kelly wanted to join the board because she values Xperitas' work in centering language acquisition as the foundation for cultural immersion, making language study and travel a reality for as many students as possible and, perhaps most importantly, viewing students' global citizenship journeys as a responsibility and privilege to facilitate.

Kelly has had numerous educational, professional, and recreational language and cultural immersion experiences abroad, but believes that her time studying Russian as an undergraduate student at West Virginia University was the catalyst for every globally focused opportunity she has ever had. Her close relationship to her professor (now friend and colleague), Lisa Di Bartolomeo, was crucial to launching her journey as a global citizen because the language learning experience she enjoyed there was the lynchpin for a high-quality liberal arts education within the structure of a large state institution. (She has yet to see another class—anywhere—turn Aleksandr Pushkin's "The Undertaker" into a play during which students use language skills as a vehicle to perform Michael Jackson's "Thriller" dance!). She knows that Xperitas programs have been, and continue to be, life-altering for many participants—students and teachers—and feels empowered to be a part of providing this experience.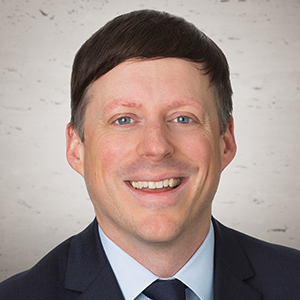 Kurt joined the Xperitas Board in 2019 and is an attorney at Fredrikson & Byron working primarily with renewable energy developers and investors to construct and finance solar and wind projects. Kurt received his undergraduate degree in history from the University of Wisconsin- Madison. After college, he taught English in Japan. Before he left, someone gave him three tips: 1) always smile, 2) always try the food, and 3) never be shy about practicing the language. On his first day in Japan, the principal picked him up at the airport and drove him straight to the school where unbeknownst to him, everyone was gathered in the gymnasium waiting for him to give a speech. He smiled, used the three words of Japanese that he knew, and got a big round of applause. That night the principal took him out for a big feast of sea urchin and raw horse, and he ate everything. It was quite a day. Those three tips got him through, and he had the best year of his life. Kurt told us that the most memorable and transformative experiences of his life were from traveling, studying and living abroad. He joined the board because Xperitas makes traveling and studying abroad much more accessible to students of all backgrounds, and he wanted to be a part of that.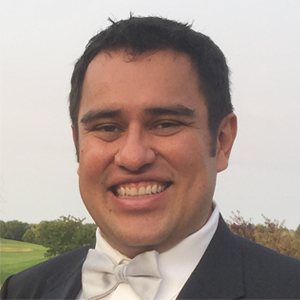 José joined the Xperitas Board in 2014 and is currently a Vice-President of Mortgage Insurance Relations at Wells Fargo where he helps enable the dream of home ownership. José has been involved with various community organizations, including United Way, Centro Legal, La Escuelita and Early Resource and Training Center. José grew up in Mexico and was exposed to global volunteers who came to his community to volunteer for community projects. That experience created a passion for improving cross-cultural learning and understanding. Jose got his undergraduate degree from Yale University and his law degree from the University of Minnesota Law School. He is passionate about traveling, improving cross-cultural understanding and community involvement.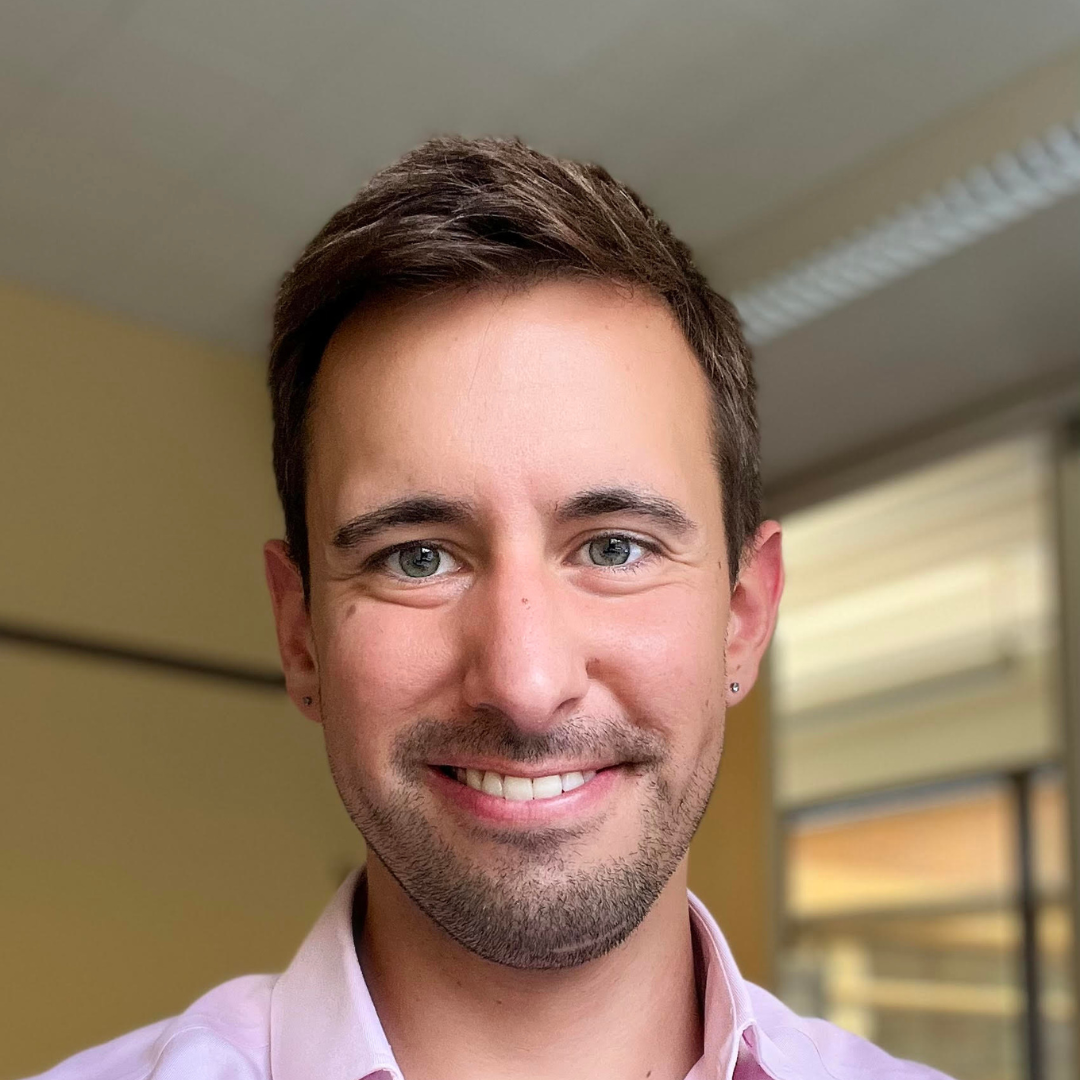 Scott came to Minnesota as a undergraduate at Macalester College where he studied Urban Geography. He also earned a Master of Public Policy from the Humphrey School of Public Affairs and will receive an MBA from the Carlson School of Management in May 2024. He currently works at the University of Minnesota in the Center for Urban and Regional Affairs, where he leads the Hennepin-University Partnership (HUP). Scott is returning to the Xperitas Board after previously serving as a board member and officer from 2017-2020 and everyone is thrilled to welcome him back! Scott has traveled extensively and always independently. Charting paths in languages he does not know, learning from locals and forming new friendships, and making many mistakes along the way have helped him grow as an independent and self-assured individual. These types of global experiences - outside the perimeters of a resort or packaged tour - are, he believes, an effective way to encourage positive personal growth and cross-cultural communication in youth and adults. One of his life experiences that he considers most formative happened when he was 19 and traveled to Essaouira, a whitewashed seaside town in the French-speaking region of Morocco. He had just completed his 5th year of French language and was eager to practice. His hostel lost power one evening, and he spent that night playing card games by candlelight with the hostel manager – a French-speaking Moroccan. They talked late into the night – in French! He still feels so proud of that first full conversation with a native speaker in their own language.
Interested in becoming a Board Member?
Xperitas is a nonprofit educational organization dedicated to promoting global citizenship through authentic language and cultural immersion experiences. We offer programs that inspire personal connections within a global community and provide transformational experiences for our participants.