Health & Safety
for Language and Cultural Immersion Programs
Travel abroad is an enriching and exciting opportunity to experience another culture, meet new people and speak another language. While preparing for the cultural aspects of this experience is important, it's also essential for travelers to learn more about how to stay safe and healthy while abroad. Read our health and safety recommendations for traveling abroad on language immersion programs.
Travel abroad is an enriching and exciting opportunity to experience another culture, meet new people and speak another language. While preparing for the cultural aspects of this experience is important, it's also essential for travelers to prepare themselves, health-wise, to spend time in another country. Xperitas encourages all travelers to review the recommendations for travelers provided by the Centers for Disease Control (CDC). In addition, a visit to a travel clinic may be recommended by the CDC. See Current Health and Safety Updates for information about current world events and illnesses.
Travelers who take medication regularly are advised to speak with their primary caregiver about how international travel may or may not affect their health, and/or how to handle time-sensitive medications while in another time zone. It's always wise to carry a prescription for the generic brand of any medication in the event it must be replaced during travel.
Read these five important tips for your student to ensure a safe and healthy experience abroad!
Health & Safety Tips
Tip 1 | Travel in Groups
Travel in large and small groups, but never alone. Employ a buddy system of no fewer than three students.
Tip 2 | Document Storage
Use a money belt or neck pouch for safe storage of the following:
Passports
Credit/debit card
Money
Hotel/host family contact information
Tip 3 | Leave it at Home
Leave valuables at home. Expensive jewelry, high-end electronics and large amounts of cash have no place during travel and therefore should be left at home!
Tip 5 | Stay Hydrated
Stay well hydrated and follow any indications set forth by your teacher with regards to safe drinking water (or lack thereof). This is not a concern for all Xperitas destinations, so talk with your student's teacher or your Xperitas Program Manager if you aren't sure whether the tap water in your child's destination is safe to drink.
Health Conditions & Special Needs
Traveling abroad can be an amazing experience for young travelers. It can also lead to increased stress, which may exacerbate a participant's health condition(s). In order to ensure the safety and well-being of all Xperitas travelers, it is our standard practice to request additional information related to a student's current health status. This information is requested by Xperitas via email shortly after the student's enrollment materials are received. This information helps both Xperitas as well as the participant's parent(s) to determine if the Xperitas program is the right fit for their child at the time.
If, after careful consideration of this information, Xperitas and/or the participant's parent(s) feel that travel on an Xperitas program is not appropriate, they may withdraw his/her application free of charge within two weeks of receipt of the email notice. This must be done by sending a cancellation request to cancel@xperitas.org. After the two week period has passed, our standard cancellation fees will apply. Xperitas also reserves the right to cancel a participant who does not disclose a medical diagnosis on his/her application; regular cancellation fees apply.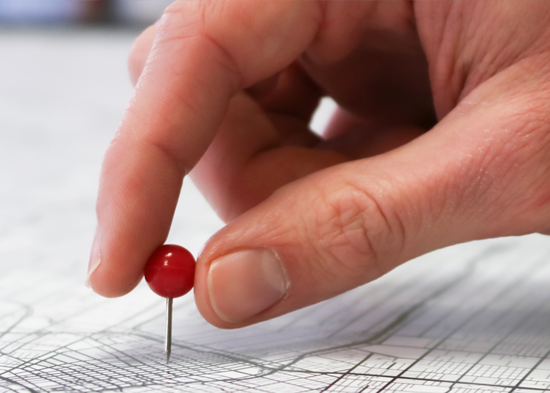 Current World Events & Illnesses
Please refer to our cancellation policy for details about cancellations due to unforseeable world events.
Coronavirus (COVID-19)
The safety of our travelers is always our top priority and we are regularly monitoring the U.S. Department of State, the Centers for Disease Control and Prevention (CDC), and the World Health Organization (WHO) for updates on traveler health and travel alerts and warnings. Furthermore, we are in constant communication with our partners on location in our travel destinations to ensure we are aware of any situation that would affect the safety of our groups.
We encourage you to refer to the reliable sources mentioned above. It's important to be informed and rely on the government and health agencies working to provide factual information. Please find some frequently asked questions from the CDC's website, in addition to everyday preventive measures individuals can take to prevent the spread of respiratory diseases.
Zika Virus
The Zika virus is spread through mosquito bites and in some, but not all cases, produces mild symptoms like fever, rash, joint pain and conjunctivitis. Very rarely are symptoms severe enough to require hospitalization. The Centers for Disease Control (CDC) have recommended that pregnant women and women who are trying to become pregnant take special precautions since it is suspected to be the cause of severe birth defects in babies born to mothers who contracted the virus while pregnant. You can find more information about the Zika virus on the CDC website.
Xperitas recommends that everyone traveling to Latin America bring their own insect repellent and apply it often – always after sunscreen. Wearing loose-fitting, long-sleeved shirts and pants is also an effective way to avoid bites.
The safety of travelers is Xperitas' first priority. While emergency situations are extremely rare, you can rest assured knowing that Xperitas is prepared in the following ways to assist our participants while traveling abroad:
On-call Staff
Xperitas staff are on call 24/7 while participants are traveling. After office hours (Monday-Friday 8:30-4:30 pm CST), an on-call phone number is available to all group leaders and parents, and is answered by Xperitas staff.
Monitoring
Xperitas staff regularly monitor the situation on-the-ground in all of the destinations to which we travel. We count on the U.S. State Department to provide up-to-date travel alerts and warnings, as well as our strong network of partners on the ground such as land operators and family stay coordinators.
Smart Traveler Enrollment Program
All travelers are registered with STEP, the U.S. State Department's "Smart Traveler Enrollment Program." By providing the U.S. State Department with the names, passport information and travel dates for each participant, we can count on the U.S. State Department's assistance with any emergency situations and we receive routine updates about the destination. In this way we are aware of any impending situations that may affect Xperitas travel groups and can act quickly should any event warrant an early return to the U.S.
Included Insurance
All travelers are covered by Xperitas' insurance which includes evacuation for groups who "are at risk of grave physical harm or death" due to a natural disaster or political instability while traveling abroad; please see item 28 in the Insurance FAQ document for more details.
In the event of an emergency situation before or during an Xperitas program, we follow this procedure to ensure the safety of all participants and communication of their status to families.
Step 1 | Information Review
We review information provided by the U.S. State Department and the Centers for Disease Control.
Step 2 | In-country Communications
We communicate with our group leaders (teachers) and partners in-country (e.g. land operators and family stay coordinators).
Step 3 | Communication with Families
We communicate with parents in the U.S., keeping all parties abreast of any situation that impacts their group along with any solution(s) we implement.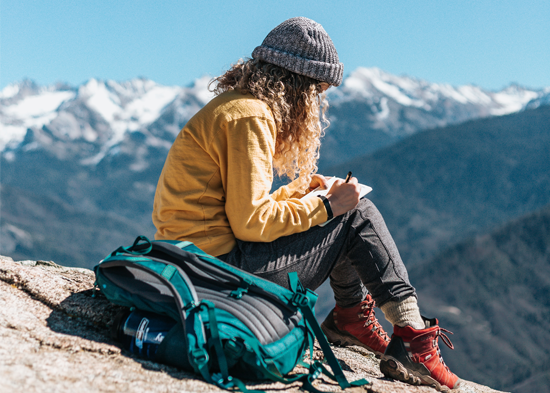 In the event that a participant falls ill or has an accident while traveling, the group leader(s) will ensure the traveler receives medical attention immediately. Limited insurance for minor illness or accidents and trip cancellation insurance is provided for all Xperitas participants. Coverage details and instructions can be found here. The policy also pays 100% of covered expenses for emergency medical evacuation, and is coordinated by Europ Assistance, a travel assistance company that operates around the world in conjunction with our insurer. The Europ Assistance emergency hotline is available 24 hours a day, 7 days a week.
Note: Pre-existing conditions, mental illness and pregnancy are not covered by the insurance policy included with Xperitas programs. Therefore, we recommend that each traveler's own comprehensive medical insurance be current and include coverage for the destination country.
See What Others Are Saying